Homeowners Insurance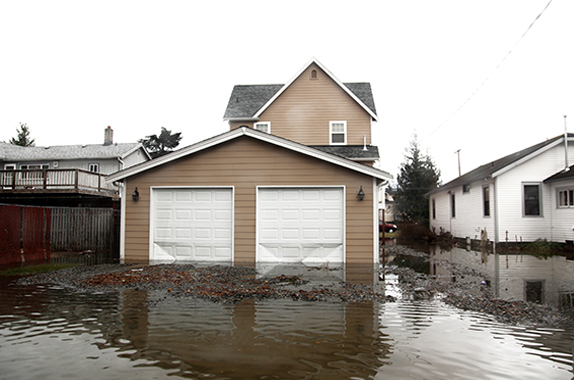 The purchase of a home is an investment in your future, your family, and your long-term financial stability. Thus, your home is one of the most valuable assets you have and should be protected against loss, damage, theft, disaster, and more. There are many insurance coverage options available, but often if the insurance policy is an "out-of-the-box" solution, your home may not be as protected as you think. Each home insurance policy should be customized to meet the needs and budget of the owners, while also taking into account the overall value of the home and your possessions inside!
Do you have insurance for the environmental risks in your area, such as flooding? These features are typically not included in policies, but often the homeowner is never informed that these types of coverage were not included! Just imagine that your home is flooded, and you believe that your insurance will cover your family's losses, only to find out that flooding is not covered in your policy! Your loss of property, assets, and security would be devastating.
In order to protect your home from losses due to unexpected damage or disaster, the agents at TFG are here to provide you with customized insurance options that will meet your requirements. We will assist you in finding a quality home insurance policy that will meet all of your current and future needs.
We provide policies for renter's insurance also! Just because you don't own the home, apartment or condo, does not mean you don't need insurance! You are just as vulnerable to loss and damage as a homeowner. Protect yourself and everything inside your rental property with a renter's Insurance policy.
Call our office today to schedule a consultation with one of our home insurance specialists to discuss your options. We can review your current policy also in order to provide you a fair comparison of your coverage and options.
Our Home Insurance policies can be customized to cover the following:
Homes
Rental property
Townhomes
Apartments
Condos
Mobile Homes
Vacant Homes
Homes under Construction
Fire Policies
Umbrella
Flood
Earthquake
Fine Arts & Artwork
Jewelry
Multi Policy Discounts are available
GET A QUOTE